Setting up IDEA for TypeScript
For RadGrad2 development, we recommend IntelliJ IDEA. IntelliJ IDEA has excellent support for Meteor application development.
To configure IntelliJ for RadGrad development, you may want to follow the ICS 314 instructions.
We need to update the configuration to set the TypeScript preferences. Under Preferences > Editor > Code Style > TypeScript. Set the spacing to 2 as shown in the next figure: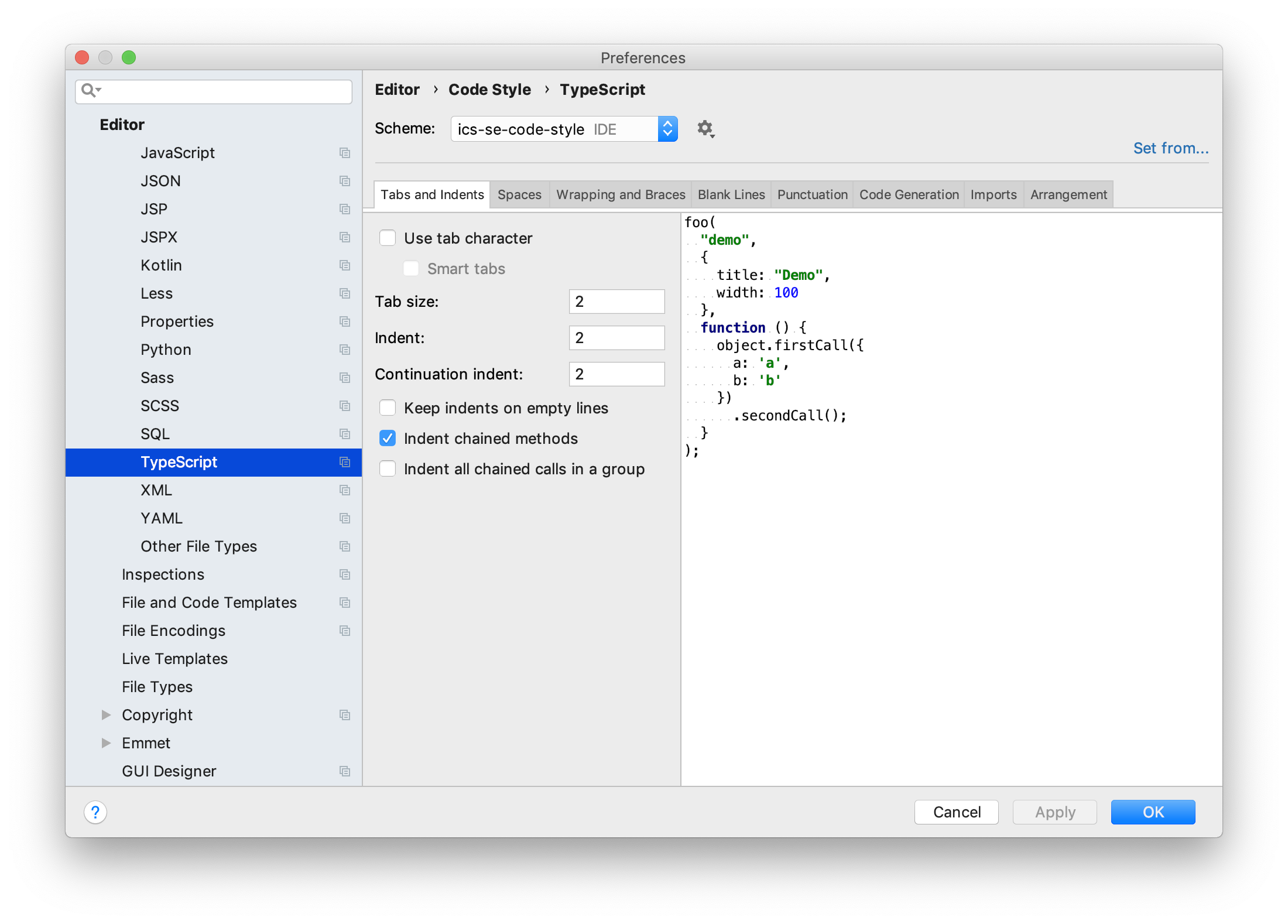 Then on the Spaces tab make sure there is spaces in the Object literal type braces, Object literal braces, and ES6 import/export braces. As shown in the next figure: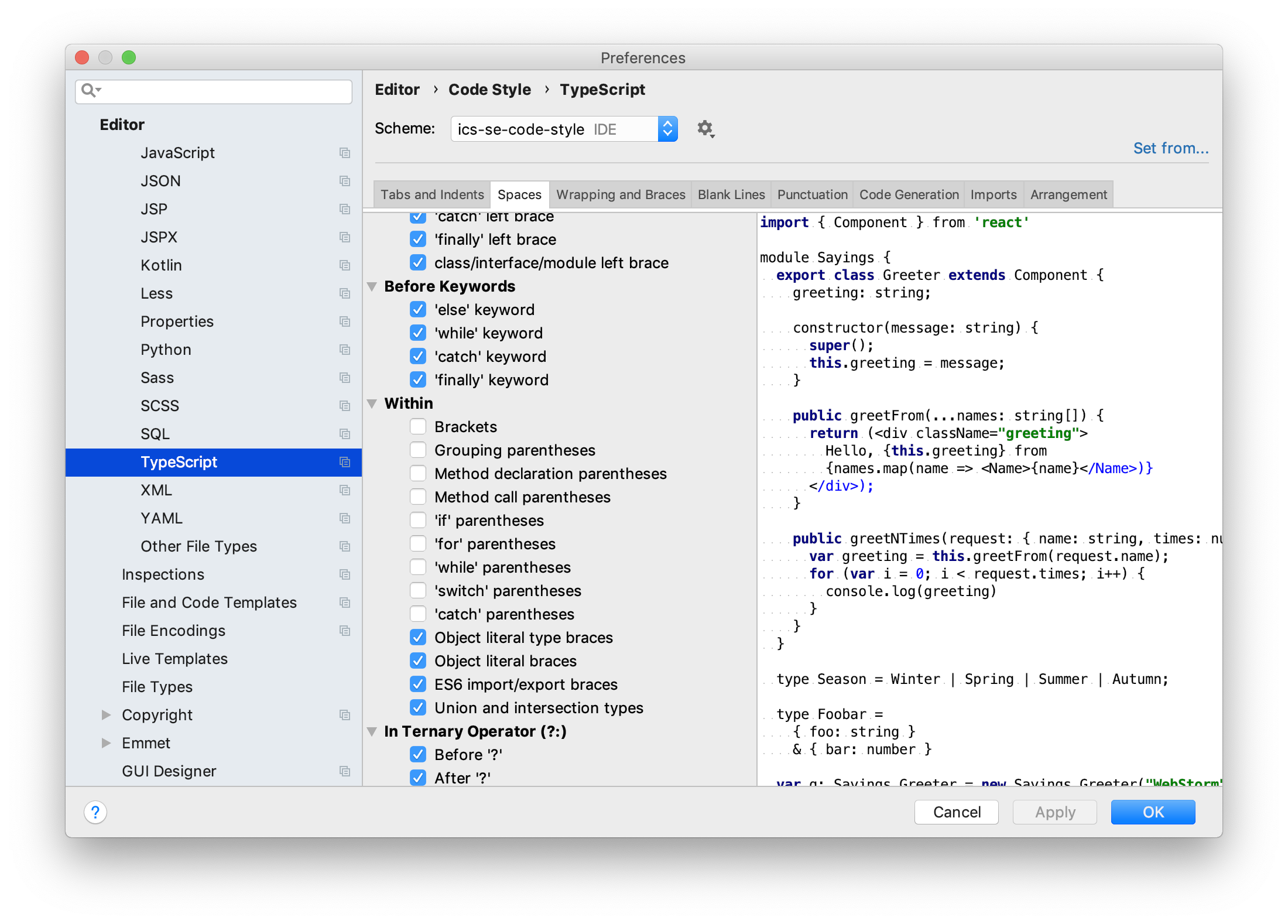 Under Preferences > Languages & Frameworks > TypeScript > TSLint, enable TSLint for your project. The TSLint package will be in the node_modules directory of your RadGrad2 app directory.